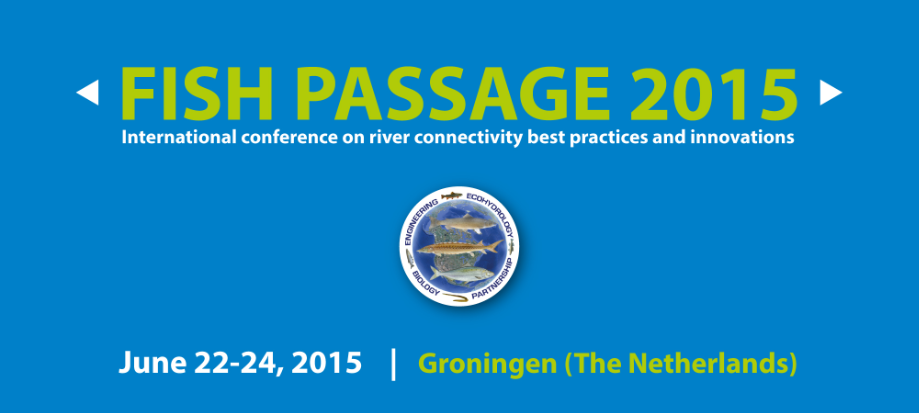 Fish Passage Conference 2015
The managing director of GRAIA, dr. Cesare Mario Puzzi, took part to the fifth edition of "Fish Passage 2015 – International conference on river connectivity best practices and innovations" which took place from June 22nd to June 24th, 2015 in Groningen, the Netherlands.

Fish Passage 2015 was an important international forum to exchange findings and experiences on fish related passage issues, to which participated researchers and practitioners from the entire world.
Our managing director, dr. Cesare Mario Puzzi, took part to the event presenting a poster based on the restoring of the Tresa River connectivity (Varese, Lombardy, Italy), the poster showed the first result of the video-monitoring too. For further information please do not hesitate to see the poster attached to this article.